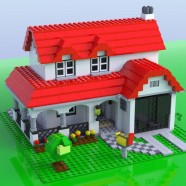 Reston Real Estate market update                                                                        Fall 2014 
I hope you had a great summer! Lots of exciting things are happening in our town. First, the Silver Line Metro opened for business. This will be a great amenity to already thriving Reston, the town center, local business districts and residents of the surrounding area(s).   I have checked out the traffic situation for the past month at many different times of day and so far the concerns of massive traffic backups and delays don't appear to be the case.   The Avant at Reston Town Center, the first new construction in Reston in years, opened to tenants – the building and amenities are stunning! Ted's Bulletin and World of Beer both opened at the town center to great reviews – World of Beer offers live entertainment too!   Meanwhile Lake Anne Center continues to struggle and saw the closing of two long time businesses – Jasmine Café shut its doors unexpectedly and the Lakeside Pharmacy, owned by Larry Cohn, sold its building and the business has been liquidated.   Larry was an all-around great human being, friend to all and fixture on the plaza for 40 years. 
What's new?
As I write this, the Harrison @ Reston Town Center – twin towers going up on Reston Parkway on the old Parc Reston condo site – is coming along quickly. They are rental buildings and are currently pre-leasing from a showroom across the street.   There are two pending re-zonings underway – first on the surface parking lot at the town center fronting Reston Parkway (the only surface parking left at the town center) and also a rezoning to demolish what you would know as the FedEx building and replace it with a tower of some sort – most likely business and not residential. The Planning Commission hearing for the redevelopment of Crescent Apartments (Lake Anne) scheduled for November 5th has been indefinitely deferred (not sure what that means). 
No word/all is quiet on the future of the Reston National Golf Course and also the plans to redevelop the Spectrum strip shopping centers (Lerner Corporation) at the town center…both generate lots of calls to my office. 
For sale
There are currently 302 homes for sale in Reston (up significantly from recent years). Breaks down as: 70 detached homes with an average list price of $758,241; 106 townhouses w/ an ALP of $480,000; and 126 condominiums w/ an ALP of $390,000. While 302 homes for sale is up from the last few years this is still a manageable number when compared with an inventory from 600 to 800 units in the early 2000 years. 
Of note: Total sales for January thru end of September 2014 were 732 units vs. 852 last year down about 16% (120 units). Days to sell are running about 30 days and the average seller continues to receive almost 98.5% of their asking price. 
While the number of sales was down, the average sales prices were up in all categories over the previous year – ASP for a detached home was $717,000 ($680,000 last year), townhomes was $449,000 ($427,000 in 2013) and $348,000 for condos ($340,000 in 2013). 
As Reston's housing stock continues to age it is important as a homeowner that you invest in and continue to improve your property. Reston has become an expensive place to live and just this month was again voted one of the top 10 places to live in the US by Money Magazine. But, with that said, most of our housing is the late 60s to mid-90s vintage. Buyers going to eastern Loudoun County have many options in new homes to choose from, they are a totally different product from what is found in Reston. Improving your kitchen and bathrooms will insure that your home will sell for top dollar…and quicker than an unimproved property.   Most buyers do not have the time, money or interest in doing upgrades to a dated property and in many cases you will more than recoup the money invested.
Interest rates
Currently, thirty year mortgage rates are about 4.25. Rates are even lower for the consumer considering a 10/1 or 7/1 ARM.   This loan has the payments of a thirty year mortgage but the loan is due in either ten or seven years. These loans carry lower interest rates as the lender knows they will not be committing to a thirty year term (and can get their money back sooner). Another popular option is a "15 year" (which eliminates a lot of interest payments over the life of the loan) and available with a ¼ to ½% lower rate than the 30 year – ideal for faster equity build up. 
If you would like any real estate information or know anyone who is seeking to buy or sell a home, please contact me. I will use my experience and knowledge to ensure a timely and financially satisfactory transaction. 
As always, we appreciate your calls, emails, questions and referring your friends and family. Visit us on historic and wonderful Lake Anne Plaza at the boat dock. Please check us out and keep in touch on Facebook or always, 24/7 @ www.restonproperties.com. Our new and improved website allows you to search all area homes for sale. We have simplified the search area by adding popular searches – waterfront, detached, luxury condos, etc. – where with the click of the button you can view all available matching homes. 
And finally, we have an extensive list of preferred vendors and contractors we have refined and built over the past 45 years. If you need a simple handyman to fix a small repair or a laundry list of delayed items, a painter, hardwood floors redone or installed, new kitchen or bath, plumbing or heating maintenance and repairs call the office or email and we will get you taken care of.
Related Reston Real Estate Articles