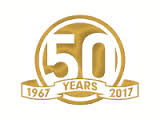 Happy Summer!                                                                                             Summer 2017
Greetings and happy summer to you and family!   Here is a brief look at the Reston real estate market.  We continue to benefit from low interest rates but with a healthy inventory of homes for sale – enough to give buyers a nice selection, but not an oversupply.  If I had to choose buyer vs seller market would say it is a tossup but leaning towards a seller's market.
Sales – Reston home sales are strong and running at the same pace as last year.  For the second quarter of the year 419 homes sold vs 418 last year.  The average days on market/time to sell is (just) 26 days.  Exceptionally strong were sales of single family homes and townhouses, especially those walking distance to the Wiehle Metro station – the Sunrise Valley, Soapstone and Upper Lakes corridor.  Condo sales have been brisk in the under $350,000 range all over town…ideal for first time buyers and investors.   "Best sellers" are homes that have been updated with nice/top line appliances and finishes.  Buyers here tend to be working and working long hours and will pay top dollar for updated homes as most do not have the time (or interest) in doing renovations. If you have work to be done, call me, I can help with vendors, contractors, etc. for any type of work.
Interest rates – Continue to be very attractive and in the low 4%'s for thirty year fixed; fifteen year fixed available in the low 3's. Lenders are again rolling out and promoting 1, 3 and 5 year ARMS by offering lower initial interest rates…ideal for the buyer knowing they will only be in the home for a few years. Call for more details or a reference on a good loan officer.
New construction –   We have our first new construction for sale in years!  Sunrise Square is 35 luxury townhouses with garages, nine foot ceilings, roof terraces and options for elevators.  Superb location, next to the Sheraton, will be walking distance to the Reston Pkwy metro, not too much further to walk to Reston Town Center.  Starting at $849,900 and pre-selling now – call for more info.
What's new/what's going on – The farmers market and bazaar at Lake Anne Saturday mornings until Fall.  Expanded boat rentals are back at Lake Anne, Thursday to Sunday.  Thrilled that Balducci's (formerly Sutton Place Gourmet) returning to Reston and opening in the new buildings at the entrance to Reston Town Center.  Paid parking at the town center still a major irritant and PR disaster – parking in the garages is now free after 5 and you get one hour free during the day. Sad to see them go but il Fornaio has left the town center, word is space has already been leased to another restaurant.
For most current Reston real estate market conditions click here – Reston Market update.
Thinking of selling or just want to know what your home is worth?  Call me and we can meet and go over the comps and competition…you may be surprised at the value in today's market.
Best,
JON
Related Reston Real Estate Articles