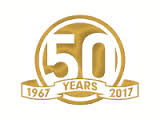 Happy Spring!                                                                                                      Spring 2017
Greetings and happy spring to you and family!
This is a brief look at the Reston real estate market.  Sales are up in Reston; mortgage interest rates still down.   We continue to benefit from low interest rates and a thriving local economy.  Overall people love being in Reston, the quality of life, the amenities and proximity to Dulles Airport (while still being close enough to downtown Washington) make it a sought after corporate home and place to call home.  The Silver Line metro station at Wiehle has brought new buyers and renters to the area, especially those looking to reduce reliance on an automobile and looking to commute on the train(s).
Sales – Reston home sales are strong.  Sales for the first quarter of 2017 were up 5% over last year (from 238 to 250).  In the first quarter of the year we sold 44 detached homes (vs. 48 last year), 104 townhouses (88 the year before) and 102 condominiums (vs. same number a year ago – 102).  The average sales price was unchanged at approx. $441,100.  Buyers continue to be willing to pay top dollar for homes that are updated, upgraded and well maintained.  Good houses are again selling in the first couple of weeks; and the best are receiving multiple offers.  If I had to classify between a buyer's market or seller's market would have to lean toward it being a seller's market…lot of demand and not enough inventory.  If you have thought about selling now is an ideal time, call me to discuss your plans, I can help with vendors, work to be done, staging, etc.
Interest rates – Still quite amazing and currently @ 4% for thirty year fixed; fifteen year fixed available in the low 3's!   We are beginning to see renewed interest in 5/1, 7/1 and 10/1 loan programs.  These loans are based on the typical 30 year payment schedule but the interest rate is fixed for 5, 7 or 10 years.  The loans are due or renegotiated at the end of the term.  Because the lender can revise the rates based on market conditions in 5, 7 or 10 years they carry lower interest rates…ideal for a buyer who knows they will not be in the home for 30 years making their mortgage payments lower.   Call for more details or a reference on a good loan officer.
New construction –   Currently there is just one development offering homes for sale in Reston – the townhomes and condos going up on the former American Press Institute site on Sunrise Valley Drive.  Everything else is rentals.  Construction towers are always a sign of a thriving real estate market and we have a bunch of them.  Coming soon are several large developments at the town center, the Sheraton site, plus multiple (large) buildings around the Wiehle Metro station.
What's new/what's going on – The farmers market at Lake Anne starts Saturday April 29th from 8 to 12. You now will have a second option with the Smart Markets farmers market which will be opening on Wednesdays from 4 to 7 in the St. John Neumann Catholic Church parking lot – opens on May 3rd.
If you need help with real estate, have a question or problem or know of someone needing a Realtor please think of me and thanks for your referrals and support as always!
JON
Related Reston Real Estate Articles