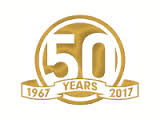 Happy New Year!                                                                                                               Winter 2017
CELEBRATING OUR 5Oth YEAR SERVING THE REAL ESTATE NEEDS OF RESTON

Greetings!  I hope you had a good holiday season and look forward to 2017!
Overall 2016 was a very good year for real estate, better than 2015!  We expect 2017 to be even better…
It is hard to believe that when my mother Norma started selling real estate for the original Wellborn Properties way back in 1967 that we would now be celebrating 50 years of service to the Reston community.  So much has changed since we pulled into Waterview Cluster in the summer of 1965 – about 20 families called the place home, the plaza was under construction with nary a store to visit but then, and even now, Reston was and is a special place to call home.
I always thought we gave up a lot as a young kid leaving a house my family built on Great South Bay, Long Island with boating, fishing, crabbing and days spent on neighboring Fire Island for Reston.  What we got was lakes, pools and tennis and even air conditioning as the old house lacked AC.
I didn't comprehend the vision Bob Simon had in the early 60s or what it all meant until many years later.  Reston welcomed any and all – divorced people, single parents, unmarried, racially mixed couples and gay with open arms.  We did not have any long standing 'accepted' practices, standards, groups or organizations so we got to experiment and create what we wanted… it was a marvelous place to grow up.  All that existed here prior to Bob Simon coming along was the two Bowman families – A. Smith and Delong – a (legal) distillery and a whole lot of cows.
And, to think of the money that was spent to build the lakes, roads, a golf course, pools, tennis and our first elementary school is mind boggling when Bob Simon could have just as easily elected to stay and live a grand life on Park Ave. in New York.   God Bless You Bob…it took guts to sell Carnegie Hall and who knows what else to fund this venture.
SALES – Sales for the year were up 10% over last year (1265 units sold vs. 1174 in 2015).  Breakdown is as follows – 270 detached homes (245 last year), 523 townhouses (vs. 532 in 2015) and 472 condominiums (vs. 397 one year ago).  The average 'days to sell' was 46 days up from the average of 43 it took in 2015.
Currently on the market – Traditionally January is a strong month for home sales.  This year we will start with a lower inventory than last year.  Currently there are (just) 166 homes for sale in Reston vs. 193 last year at this time – 29 detached homes, 44 townhouses and 93 condos.  The average list price is $492,060…a 4% increase over this time one year ago!
Interest rates – Home mortgage rates are trending up – currently 30 year fixed is @ 4.375%. If you know someone thinking of buying tell them to act soon as rates will continue to climb!
Of note:  Here are the three most popular items of interest people have called and asked me about in 2016…
Town Center Parking:  I hate to be the bearer of bad news, but it appears paid parking IS coming to Reston Town Center.  Latest reports show about ½ of the restaurants will validate free parking, many will not and some are undecided.  I think it is pathetic.  You can decide for yourself and vote with your wallet.
Reston National Golf Course – here's the latest from Rescue Reston – 'As previously reported, RN Golf attorneys had filed their notice of appeal on December 22, 2015. While RN Golf has stated they do not intend to take the case to the Virginia Supreme Court, they are keeping their options open to "pursue available development options in the future." Rescue Reston views today's action as a very positive moment in the fight to save the 166 acres of open, recreational space that is integral to Reston's vision as a Planned Residential Community.'   So, it would appear is not necessary dead, but dormant for now.
Reston Lake House (Tetra Building/old visitors center) – This fiasco rates right up there with Fairfax County's purchase of the decaying Cameron Crescent apartments for a whopping $48.5 million of our cash.   This small, isolated building was shopped by my friend Bill Lauer/Tetra for ten years.   Bill was one of the smartest, well connected developers in NOVA.   If he could have developed it he would – that's what developers do.  For some reason Reston Assoc. decided we just needed to have it to save and protect it…protect and save from what/who?  Nobody wanted it.   Now we know RA way overpaid for the building, repairs and cost overruns are thru the roof and the sad thing is RA still is not sure what they plan to do with it or how they will ever recoup any money out of it.
Thoughts – If you are thinking of selling, now is the time to be getting ready.  Call me and I will come meet with you…we can chat about the market, any necessary repairs you may need, timing, etc.
Related Reston Real Estate Articles