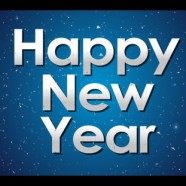 I hope you had a great holiday season and that 2012 is your best year ever! Below is my Annual Update on the Reston real estate market. Also, some reflection, thoughts and comments on what the coming year might hold. I hope you fi
nd it informative and helpful. In the future if you prefer to receive the newsletter electronically send your email address to jon@beneficialRE.com or better yet visit us in person at our offices on wonderful Lake Anne Plaza at the boat docks – coffee is always on!
2011: Overall it was a very good year. Houses sold quickly and in most cases, those in good shape sold in less than 30 days. On average sellers received 98%+ of their asking price! If there was a downside it was lack of inventory. We have a (long) list of pending buyers who are waiting for the 'right' property to come on the market. Interest rates hit a new historic low. You could not find a better real estate market nationwide than the DC metro area in general, and Reston, in particular. We continue to see 30 year mortgages dropping below 4% and 15 year even lower.
For sale: Reston continues to be a sought after place to live. We currently have no new construction offerings… several large condo developments/redevelopments are on the boards but delivery will be years away. Currently, there are just 21 detached homes for sale, 44 townhouses and 52 condominiums – 117 total units (vs. 116 one year ago). The average list price of a home in Reston (condo, townhouse or single family) is $485,654. Reston continues to be a 'destination point' for corporate and business clients. Metro construction is moving at an amazing pace.
Opinion: We have witnessed cycles in years past where the typical inventory
would be in the 600 to 800 units for sale. 117 homes between $150,000 and $1,500,000 is not much selection to choose from. Reston did not suffer from a large number of foreclosures nor short sales. The combination of low inventory, low interest rates, great amenities, proximity to Washington and Dulles Airport makes for a great market and place to invest. If you are considering selling, call and I will meet with you to discuss the market, give you tips and suggestions to get your home ready to sell. I also can help you find vendors for any and all types of work you may need. I expect 2012 to be a great year for real estate!
Options: I talk with people constantly who think they want to move and are not sure where or how to start so here is some food for thought. A luxury two or three bedroom condo with garage (a typical 'empty nester' move) today will run about $600,000 and go to about $1,100,000…you purchase by the square foot. A townhouse on the water (typically a 'lifestyle' move) will be between $550,000 and $750,000 depending on size and condition. A single family house on the water will start about $1,100,000 with some smaller homes in the $800,000s on Lake Anne – stunning views but older and therefore smaller (which many people now prefer).
SOLD in 2011: There were 943 homes sold in 2011 vs. 1082 homes sold in Reston in 2010. Here's the breakdown by type…also, note days to sell. 192 detached homes, 393 townhouses and 358 condominiums. The average home sold in 39 days vs. 41 last year (2010). Average sales prices were $604,114 for detached homes ($642,958 in 2010), $402,373 for townhouses ($388,594 in 2010) and $296,701 for condos (vs. $283,139 in 2010).
OF NOTE: Prices were up for townhouses and condos while they were down for detached homes. We did not see much in the way of inventory in large single family homes in the $650,000 and up market. I sense some are waiting for metro to arrive and see what effect in has on home values…others are waiting for their 'next move' plans to materialize whether it's a luxury condo at RTC, a move to a second residence elsewhere or can't face the thought of packing and moving. When pricing your home remember real estate is a 'by neighborhood' value transaction. It is important to hire a Realtor who knows Reston and your particular property and how it competes with the current inventory of homes for sale. We pride ourselves on getting every seller the maximum price for their home, in the least amount of time and handling all the details for you.
If you are looking to sell your home, let my knowledge of the local market work for you. As always, thanks for your continued support and referrals…follow us on Facebook (Jon Querolo), learn more and search homes for sale at our new and revised website…also, the recently added "original" Reston photo archives at www.restonproperties.com.
And with that said…I wish you much success and happiness in the New Year!
Related Reston Real Estate Articles