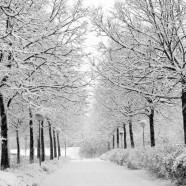 I hope you had a great holiday season!
Below is my Annual Update on the Reston real estate market. If one word could describe the real estate market in Reston it would be exciting. Incredibly low interest rates + low inventory = an exciting and profitable time to sell a home. It wasn't all good news, but it was exciting; the airwaves and blogosphere were alive with talk of the possible redevelopment of the Reston South golf course, the continuing chatter of the redevelopment, long overdue at Lake Anne Center. Construction is proceeding quickly on two new buildings on the old ParcReston garden condos site and a grand new building is going up on the western edge of the town center…both to be residential rentals. Also, in the pipeline is the redevelopment of the Fairway East and West apartments bordering the Hidden Creek Country Club golf course. A little further off is the massive redevelopment of the Spectrum Centers – home to Best Buy, Barnes and Noble (leaving soon), Harris Teeter, Office Depot, etc with eleven new buildings. Metro is coming soon; Reston Town Center and Dulles are thriving. Overall, all is very, very good!

2012: It was an awesome year! Houses sold quickly and in most cases, those in good shape sold in under 30 days. Reston continues to be a sought-after and nationally known destination to call home (and work). Reston is not an inexpensive place to live. You pay a premium for the name and zip codes…most buyers are willing to pay it. Every time the price of gas goes up, the fees on the ever increasing Greenway go up, smile a bit and be thankful you live here! The comment I hear from my peers and prospective buyers is the same – no inventory, not much for sale. Great if you are selling, especially for those leaving the area, but tricky if you are like many of our clients who want to sell their current home and buy something 'different' here – condo at the town center, townhouse on the water, etc. Interest rates hit a new historic low. I recently placed a thirty year loan at 3%! We continue to see 30 year mortgages in the 3.375% range and 15 year even lower (very popular and ideal for faster equity build up.)
For sale: Currently no
new construction is available. There are just 19 detached homes f
or sale (vs. 21 this time last year), 23 townhouses (44 in 2012) and 21 condominiums (52 a year ago) – 63 total units (vs. 117 one year ago). The average list price of a home in Reston (condo, townhouse or single family) is $518,672 vs. $485,654 last year. 63 homes for sale between $150,000 and $3,000,000 is not much inventory to work with or to offer new buyers. We hope to see an increase in inventory soon!
Opinion: In over 45 years of selling real estate in Reston we have witnessed cycles where the inventory would be in the 600 to 800 units for sale. The last two years we have struggled to get much above 120 units for sale; today we stand at 63. The few foreclosures and short sales we saw are a thing of the past. Reston did not suffer from a large number of foreclosures or short sales as many surrounding communities did and still continue to deal with.
Options: I talk with people constantly who think they want to move and are not sure where or how to start so here is some food for thought. The first step would be where are you going to? Staying in town or going elsewhere. If the latter, the simpler of the two, call and we will put you in touch with a great Realtor who will educate you to the new area and get you started on that end – pricing, availability, etc. If you're planning to stay in the area give some thought as to what you are doing with your current place…are you keeping it as rental or selling it? If you need to sell before you buy that can get tricky. There is not a seller or builder who will entertain an offer from you contingent upon the sale of your house. Too many buyers don't have anything to sell so plan for this in advance. The most likely course of action is to obtain a home equity loan and use it to buy the new home and pay it off when the old home sells. Is pretty simple; I can help you with names of banks that do this all the time.
SOLD in 2012: There were 1084 homes sold in Reston in 2012 vs. 937 homes sold in 2011. Here's the breakdown by type…245 detached homes, 435 townhouses and 404 condominiums. The average home sold in 30 days vs. 39 last year. Average sales prices were $668,364 for detached homes ($604,071 in
2011), $401,109 for townhouses ($402,373 in 2011) and $313,425 for condos (vs. $296,701 in 2011).
If you have a real estate question or concern or are considering selling, call and we can chat. I am happy to meet with you to discuss the market, give you tips and suggestions to get your home ready to sell. I also can help you find vendors for any and all types of work you may need. I expect 2013 to be a great year for real estate!
I wish you much success and happiness in the New Year!
Related Reston Real Estate Articles