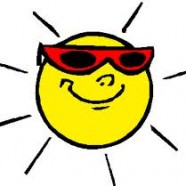 Greetings and happy summer to you and family! This is an abbreviated look at the Reston real estate market. Home sales are thriving in Reston and we are fortunate to live in Northern Virginia where home sales were up 4.9% in May. We continue to benef
it from low interest rates and very little inventory of homes for sale across all categories. Business is booming at Reston Town Center, most local merchants and restaurants are doing well and there is a persistent 'buzz' of excitement over Metro coming to Wiehle Avenue in 2013.
Sales – Reston home sales are strong. For the first six months of the year we sold 113 detached homes, 190 townhouses and 184 condominiums.Sales numbers (units sold) were down 20% compared to last year – due to lack of inventory, with many buyers waiting for the 'right' home to come on the market…lots of pent up demand. Average sales prices were $593,609 for detached, $400,579 for townhouses and $286,723 for condos. The average days on market/time to sell is 35 days for all categories. Exceptionally
strong were condominiums in all locations and especially at Reston Town Center. Overall, any and everything is selling if priced correctly. If you have thought about selling now is an ideal time, call me to discuss your plans, I can help with vendors, work to be done, staging, etc.
Interest rates – holding steady in the high 4s to low 5s.
New construction – Midtown at Reston Town Center is sold out. Final plans for the remaining parcel across the park from Midtown are up in the air as far as whether the building will be rentals or sales – either way will be luxury. The pending redevelopment of the old Fairway apartments to luxury condos also up in the air.
What's new/what's going on – I have been busy listing and selling homes – seven in May alone. Summer concerts are at Lake Anne and RTC, farmers market and bazaar at Lake Anne Saturday mornings until Fall. New Thai restaurant at Lake Anne is great, Greek restaurant is pretty good but setting is a 10+. Check out the Cup Cake Ladi on Lake Anne. Also, Vapiano, new Italian is open at Reston Town Center. Jacksons at RTC has the best lobster roll sandwiches around. Iceberry is amazing for dessert (next to Midtown).
Related Reston Real Estate Articles