Reston townhouses have generally a good value, and are great to live in. Learn more about buying and selling them below.
What's the difference between Reston semi-detached houses and Reston townhouses?
A semi-detached house in Reston has usually up to three stories, sometimes more, and shares one exterior wall with another house. A Reston townhouse, on the other hand, also known as an attached house or an old fashioned row house, with about the same number of stories, but with all or some of its sidewalls shared with another house. When you own a townhouse you own the land on which it stands as well, and you usually have at least a small front and backyard.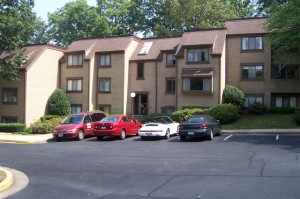 What's the big advantage of Reston townhouses over detached houses?
Reston townhouses are more affordable than detached houses because they are cheaper to build. This has nothing to do with the quality of the materials used, but with the fact that they share walls as well as the foundation with other townhouses. Also, the builder can fit more townhouses on the same plot land than detached homes. In other words, when you are given the choice between a townhouse and a detached house in the same area of Reston, both having the same size, choosing the first means you get more 'house' for the money.
Do townhomes for purchase or rent in Reston, VA have any other advantages?
Because of the walls they share with other houses, townhouses in Reston, VA are generally cheaper to heat and cool. And that's good because winters in Reston can be in the range of cool to cold to down right bitter.  In 2010, for example, we had some impressive snowstorms. So if you're looking for a home and are concerned about overall utility costs to heat and cool the townhouse option is well worth considering.
What About the cons of Reston townhouses?
As with all attached or semi-attached houses, some people fear townhouses may suffer from privacy issues, in particular from noise. But this really depends on the neighbors you have.  In my years of experience this has rarely been an issue and keep in mind you could live in a detached home and have an inconsiderate neighbor just like in an inexpensive or starter apartment.  The good thing is that most townhouses in Reston are very well built and insulated to block noise from outside.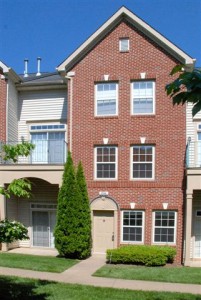 How to avoid Reston townhouses cons?
To avoid any major issues when buying a home due your homework…find areas that you like and visit them often,
in nice weather get out and walk and meet the neighbors, gauge the overall upkeep of the homes and notice the quality, age and type of cars in the parking lots.  As always, you should use the services of a Reston realtor who can find the appropriate townhouse for you in the location and setting you want. Most of the common issues affecting the purchase of a home can be avoided by using a realtor who knows the neighborhood.  As a planned community Reston is a unique place to buy a home and also to live…it is a truly unique lifestyle!
If you're looking for Reston townhouses for sale, or if you want to sell a Reston townhouse yourself, use the services of an experienced realtor who knows
the area well.
Related Reston Real Estate Articles