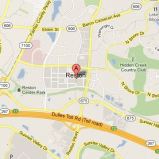 Ever since its founding as a planned community in 1964, Reston, VA has been continuously developing. Today it's one of Fairfax County's most desirable places to live in. Here's what you need to know about relocating to Reston.
Are Reston p
roperties
expensive?
In Reston there are properties for sale for all pockets. There are comfortable apartments, spacious condos, charming houses, and lovely townhouses, affordable as well as expensive. With as little as $300,000-$350,000 you can get a wonderful house with plenty of rooms, with beautiful
surroundings and a good location.
Is Reston well located?
Situated in Fairfax County, Virginia, Reston has a good position, being just a few minutes' drive from Dulles Airport. If you're interested in Reston homes, you'll be pleased to learn that Metrobus and the Reston Internal Bus Service makes transport within the community extremely accessible. What's more, with Metrobus you can get to Washington relatively quickly.
Reston homes vs. Reston apartments – which are better?
It's entirely a personal choice. Reston offers multiple options in terms of location and price for both homes and apartments. If you're considering relocating to Reston together with your family, then a home may be a better choice. On the other hand, if you're single or have a small family, a spacious apartment in virtually any area of the community may serve just as well.
How's the renting market in Reston?
The renting market in Reston is in good health. You'll be able to find both houses and apartments for rent, at generally accessible prices.
What residential developments are there in Reston?
There are several residential developments in Reston, many featuring large open green spaces, meadows, and wooded areas. There are also developments incorporating golf courses and pools. Over the last years, most developers in Reston have made nature and green living an important aspect of their projects.
What about employment opportunities?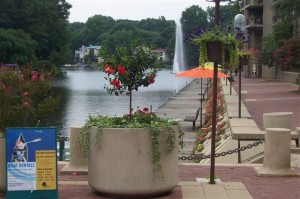 Being part of the Dulles Technology Corridor, Reston has many employment opportunities. The Reston Town Center is particularly noted for its many businesses, based in both high-rise and low-rise buildings. Besides companies, in Reston you'll also find two important organizations: National Wildfire Federation and the U.S. Geological Survey.
Considering relocating to Reston? Choose a Reston real estate expert to secure the best deal possible for your situation.
Related Reston Real Estate Articles