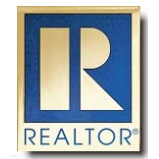 Whether you want to buy or sell property in Reston, an experienced local Realtor from a respected real estate company can help you. Before selecting a Reston Realtor, however, it's important to learn a few general things about realtors.
>What real estate agent do you need?
There are several kinds of real estate agents in Reston, each able to help you with certain aspects of the property buying or selling process.
Brokers

– Brokers are licensed by the state of Virginia to help consumers buy or sell Reston properties.

Agents

– Agents connect Reston property sellers with prospective customers. Agents work under/for a broker.

Realtors

– Realtors are agents or brokers who follow an ethical code issued by the Board of Realtors, a code that goes beyond the boundaries of the state license laws. Only Realtors who are members of the National Association of Realtors can use the trademarked Realtor name and logo (R).
What types of real estate agents are there?
Some agents specialize in the listing process (listing agents) or the buying process (buyer's agents) but most agents continue to do both and represent buyers and sellers.
Choosing between listing agents and buyer's agents obviously depends on whether you're selling or buying property. Usually, your safest best is to work with one agent who can coordinate the many facets of buying and selling and coordinating the timing.
A dual agent is one who represents both the buyer and the seller in the same transaction. It should always be approached with caution and make sure you understand just what you are and are not getting in the transaction.
On what criteria should I choose my Reston realtor?
A good Reston realtor is experienced, has a long history of working on the Reston property market. Regardless of whether you're buying or selling, you'll want an expert who preferably knows the neighborhood or area where the property is located.
When it comes to real estate, the happiest and most stress free are secured by local
Realtors, those familiar with the area in which they operate. Ultimately, you need someone who's in the field previewing houses and who is aware of the latest developments in the local real estate market.
Want to buy or sell Reston condos, apartments, or townhouses? Choose an experienced and knowledgeable Reston Realtor and you'll avoid major difficulties during the selling or buying process.
Related Reston Real Estate Articles