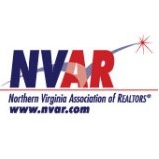 Choosing a Reston real estate agent should be no different from choosing a lawyer, because at the end of the day it's the agent who represents you in the property buying or selling process.
The better your agent, the greater your chances of sellin
g or buying Reston real estate successfully.
Where to start?
When it comes to finding skilled real estate agents, recommendations are crucial. Ask your friends and relatives and you are likely to end up with a few names. What's important to keep in mind is that the recommendations you consider should be from people who have directly dealt with the real estate agent or Realtor they recommend. In other words, don't put much trust in recommendations from friends who happen to know a family who has a friend who has dealt with this or that agent or Realtor.
Are local agents better suited for the job?
It's Realtors who themselves live in the area that best know the neighborhoods and are thus likely to spot the best real estate opportunities. Good local agents know what's going on in their community and are the first to learn about houses for sale at good prices.
Is the real estate agent you've chosen truly professional?
It's easy to tell. First, good agents want to know about your financial situation to determine whether you have indeed set yourself the appropriate price limit. In other words, before committing himself or herself to buying or selling property for you, the agent will make sure the price is right. Second, when you seek to buy, professional real estate agents
will tell you straight away the condition of the Reston real estate market and even suggest a few houses or apartments for sale without even checking Reston MLS listings.
How much should I pay for the real estate agent's services?
It's the seller who pays the commissions. The buyer, as the person around whom the whole deal revolves, is in a privileged position. Generally, expect between 5% to 6% of the final selling price to be split between the agents making the deal possible.
To sell or buy real estate in Reston, VA at a good price, and without much hassle, choose an experienced and professional real estate agent or Realtor.
Related Reston Real Estate Articles